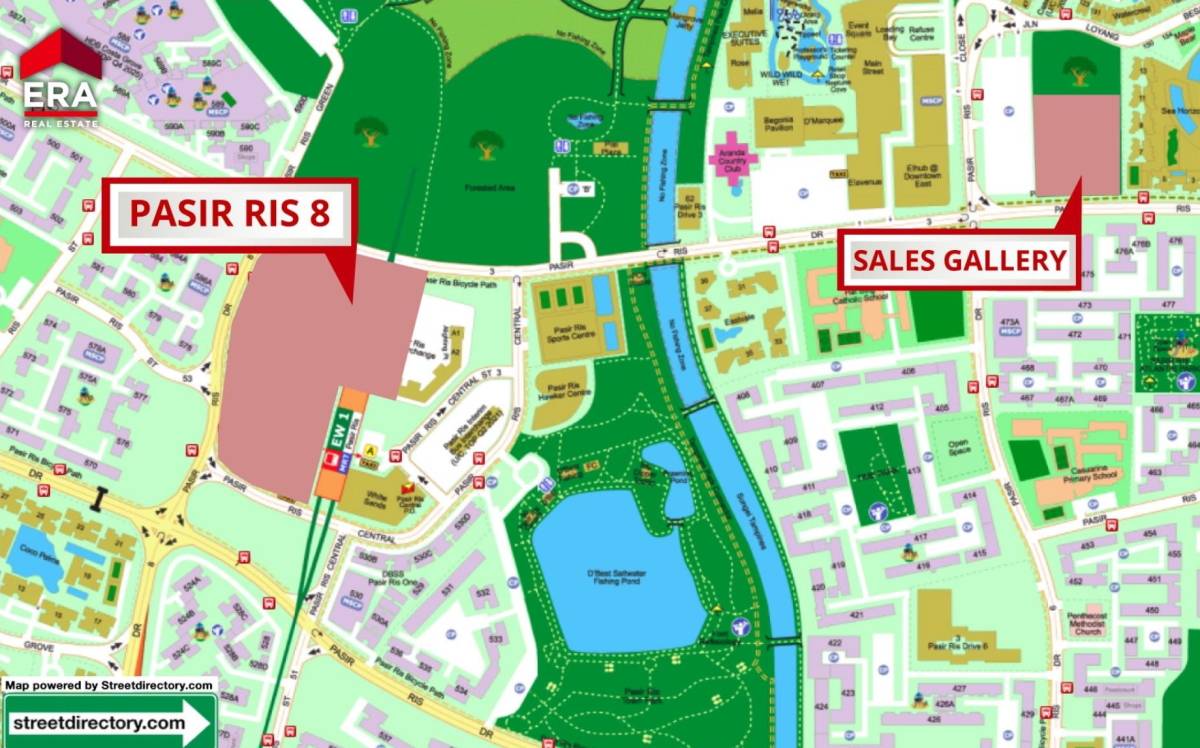 Pasir Ris 8
Located in a complex of overstanding properties in Pasir Ris area, The Pasir Ris 8 (Pasir Ris 8 Condo) is a mixed development that has been included in the Government's land sale confirmation list and will be developed into a commercial apartment and mixed housing. This project is located next to Pasir Ris MRT station and is well connected to bus intersections, polyclinics and town squares. The mall will have three levels – two above ground and a basement. There will also be basement car parking lots for the retail mall. The residents will have a separate car parking facility on Level 3 of the project; the apartments will be from Levels 4 to 11.

Pasir Ris 8 located in the planning area and residential town located in the East Region, D18, Singapore. The location of Pasir Ris Central will make it easy to get to Changi International Airport, Singapore Expo, Changi Business District and Tampines Regional Center. It is also close to various prestigious local schools such as Hai Sing Catholic School, Coral High School, Dunman High School, Loyang High School.

The Pasir Ris 8 will be integrated with the future Cross Island Line (CRL) to provide a seamless connection to public transportation and amenities for the residents.
D18 - Pasir Ris / Tampines
Nearby Places
Schools
Elias Park Primary School (0.38km)
Coral Primary School (0.68km)
Hai Sing Catholic School (0.72km)
Coral Secondary School (0.72km)
Loyang Primary School (0.88km)
Casuarina Primary School (0.96km)
Park View Primary School (1.06km)
Tampines Meridian Junior College (1.25km)
Pasir Ris Crest Secondary School (1.26km)
Loyang Secondary School (1.35km)
Meridian Primary School (1.52km)
Tampines North Primary School (1.52km)
Pasir Ris Primary School (1.6km)
Greenview Secondary School (1.66km)
White Sands Primary School (1.68km)
Dunman Secondary School (1.72km)
East View Secondary School (1.77km)
Gongshang Primary School (1.86km)
MRT Stations
EW1 Pasir Ris (0.15km)
CR5 Pasir Ris (0.21km)
CP1 Pasir Ris (0.21km)
Book an appointment
We will get back to you as soon as possible.